Welcome to WeldedChainmail.com, showcasing the chainmail I make.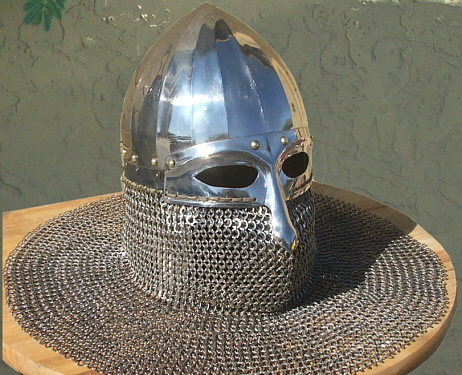 My chainmail is lighter, better fitted and WAY stronger than anything you can buy from other vendors. Welding increases the strength by a factor of something like 20 over the same links butted. Add to that that I can use the strongest alloys that modern technology can provide (unlike riveted mail).
Please look around my web site and feel free to Contact Me if you have any questions.
Gordon Osterstrom
SCA: Master Knuut Osterstrum, OL, MSCA
I will be going to Viet Nam on September 10 to address some supply chain issues and returning on October 7. Internet access is very limited where I will be so I will not be responding to emails until I return.